There are three different kinds of Filters used in Swimming Pool and Spa systems
You have one of the following: a Cartridge Filter, a Sand Filter, or a D. E. Filter. We will clean your filter even if you are not one of our Weekly Service customers. Call and let us take a look at it, and we'll give you a quote. We can most often do it right then.
If you are a Weekly Service Customer, we already know the kind of filter your pool uses and will coordinate a filter cleaning schedule with you.
Filter Cleaning IS NOT the regular Back-washing of Sand and D. E. Filters. When we clean your filter, we will turn off your pump and relieve the pressure before draining the filter, then we will take the top half off, and remove the filtering element (cartridges or grid array) and wash them, also cleaning the interior of the filter shell. Once it's all clean we reassemble everything taking care that all the components are correctly aligned, and that the filter is not leaking.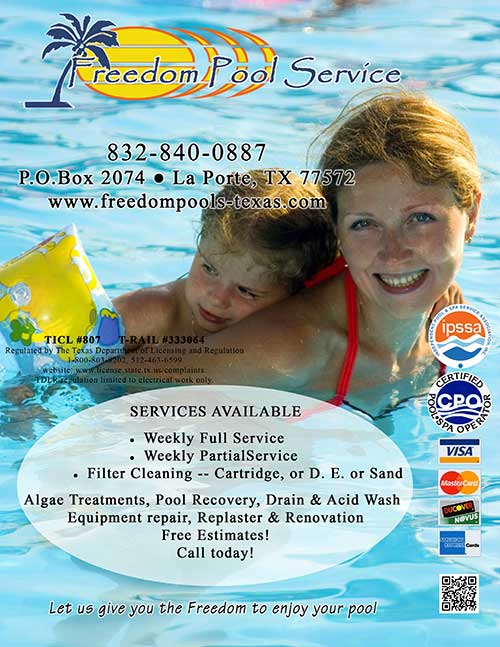 Call or Text 832-840-0887